10% de descuento en toda la carta.
No aplica para cortes premium.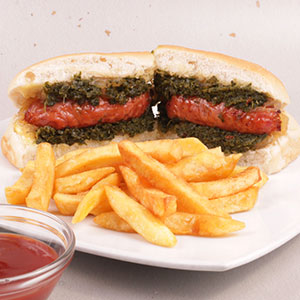 Baguette bread with grilled chorizo, caramelized onion, chimichurri, house sauce and side of your choice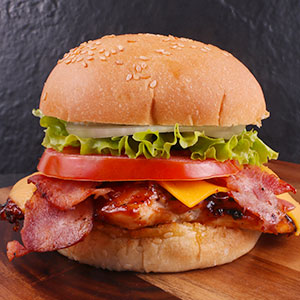 Burger with 150 g grilled chicken fillet, cheddar cheese, bacon, BBQ sauce, tomato, onion, lettuce and sauces.
Grilled pork loin medallions. Includes house salad and side of choice.
Delicious combination of three grilled proteins (beef, pork and chicken) accompanied by potatoes with sour cream, sweet plantains and house salad.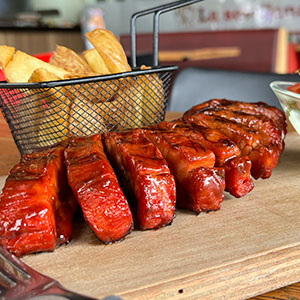 Smoked rib finished on the grill, bathed in BBQ sauce. Includes house salad and side of choice.
*Este beneficio no es acumulable con otras promociones. El beneficio podrá ser redimido para servicio a la mesa en el punto de venta o entrega en el lobby del hotel. No aplica para plataformas digitales (Rappi, iFood, DidiFood, etc). Para acceder al beneficio, el huésped deberá identificarse como activo en el hotel con su tarjeta de habitación.
Getting to La Sevillana Parrilla restaurant is very easy, you just have to enter the Chipichape shopping center and locate it in the food court just below the main stairs of the Spiwak Hotel, ask a security guard for sure they will guide you.
Or if you prefer, click on the link so that you can locate it through google maps.
Al hacer click en el botón te direccionará al WhatsApp del restaurante. Te atenderá una persona especializada y tomara tu pedido.
Important: Orders must be placed within the hours of La Sevillana Parrilla Chipichape restaurant (11:00 am – 10:00 pm) through the WhatsApp line.
Válido durante todo el año 2023. Imágenes de referencia. La Sevillana Parrilla. Usado bajo licencia. Todos los derechos reservados. Válido únicamente para huéspedes de Hoteles Spiwak Chipichape y Hotel Spirito by Spiwak de la ciudad de Cali.
Spiwak Hotels In the search to provide a differential service to our guests, it has generated strategic alliances with different brands of the Chipichape Shopping Center, however, Spiwak Hotels does not maintain a contractual relationship, nor is it responsible for the service or product purchased with any of the allied brands; each brand is free to determine the type of product, promotion and/or discount offered, as well as its conditions to be redeemed; being the main one, presenting the key of any of our hotels to make it effective at the time of payment.
If you have any questions or suggestions, please contact mercadeo@spiwak.com