If you want to know Cali, its emblematic places, and its surroundings, we bring you this bet that Che travels has for you in this alliance with Spiwak Hotels that allows our guests to have an interaction with the city and the valley of Cauca in the best style of flavor, color, rhythm and exquisite gastronomy in this beautiful city that is known as the branch of heaven.
Then here you will find different tourist places in Cali that will take you to discover its history, culture and mainly its passion for salsa. Con el propósito de que los Huéspedes de hoteles Spiwak encuentren nos complace apoyarlos en esta iniciativa desarrollada por Hoteles Spiwak, ofreciéndole a los huéspedes la posibilidad de adquirir nuestros productos.
An unconventional nature tourism alternative, with an ecological, educational and social proposal, where people can get out of the monotony every weekend and get to know the natural paradises that Colombia has, through fun trips and full of learning.
10% OFF
We present some of our attractions: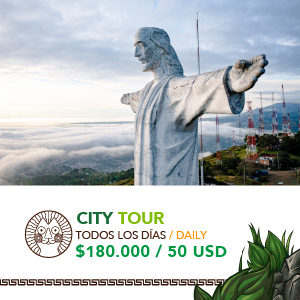 Plan recomendado para conocer y recorrer los mejores lugares de Cali.
An experiential tour through the history of Cali where we will visit some of its most attractive sites.
Get to know Cali and let yourself be captivated by its magic.
Regular price
Cop $180.000
USD $50
Vive la adrenalina de volar en parapente, mientras conoces los paisajes y la historia más importante de la literatura vallecaucana y degustas sus vinos artesanales y su rica gastronomía típica.
Regular price
Cop $380.000
USD $105
When you arrive in Cali you arrive at a natural paradise because just 15 minutes from the city, you will find a conservation space for butterflies with which you can interact and leave your best wish with one of them so that they take care of taking it and make it happen.
In addition, you will find a gigantic interactive map of Colombia in which you will enjoy this unforgettable space to learn about the geography of our country.
Regular price
Cop $180.000
USD $50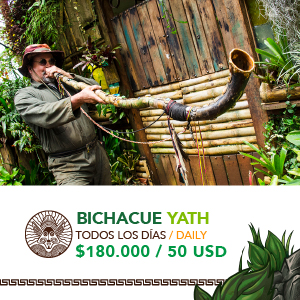 Live the experience in an enchanted garden that will leave you speechless, just 25 minutes from Cali, where magic, nature and art merge so that you can live a day amazed by the nature around you.
A forest bath that will recharge your energies.
Regular price
Cop $180.000
USD $50
Did you know that Colombia is the #1 country worldwide in bird species and Valle del Cauca is the most attractive department to see these colorful wonders of nature, because this is a tour that you must do, because from the moment you leave the hotel and look up you will start with a tour to see unique species on the planet (endemic) and learn about the importance of these flying beauties.
Regular price
Cop $280.000
USD $80
Arrive at El Mundo de las Piñatas, locate ourselves in the corridor of success, in front of Pepe Ganga inside the chipichape shopping center.
Or if you prefer, click on the link so you can contact us by WhatsApp.
Visit our Instagram profile: @viajesche, by clicking on the link and learn more about our products:
Does not apply to products already on promotion or discounts.
Important: Los pedidos de cualquiera de nuestros productos se pueden realizar directamente en la tienda o por WhatsApp en nuestro horario habitual de lunes a sábado de 10 am a 7 pm.
Válido durante todo el año 2023. Imágenes de referencia de Viajes Che. Usado bajo licencia. Todos los derechos reservados. Válido únicamente para huéspedes de Hoteles Spiwak Chipichape y Hotel Spirito by Spiwak de la ciudad de Cali.
Spiwak Hotels In the search to provide a differential service to our guests, it has generated strategic alliances with different brands of the Chipichape Shopping Center, however, Spiwak Hotels does not maintain a contractual relationship, nor is it responsible for the service or product purchased with any of the allied brands; each brand is free to determine the type of product, promotion and/or discount offered, as well as its conditions to be redeemed; being the main one, presenting the key of any of our hotels to make it effective at the time of payment.
If you have any questions or suggestions, please contact mercadeo@spiwak.com